We help overwhelmed CEOs and Co-Founders of medium-sized digital businesses create thriving cultures, with a core focus on the following 3 elements:
You're relying on people to execute your strategy.
If the strategy is supported by the culture and they are aligned, people will absolutely bust a gut, create and innovate, have fun and deliver results.
Are you, and your people able to state exactly what the values of the business are, and what that means for how they should behave, without referring to a document or webpage?
Are they able to make decisions when you're not around because they have a clear compass showing how you and the company should behave and make decisions?
Embedding values allows cultural fit. Our process discovers the actual values, not just aspirational ones, within your business and makes them actionable, empowering your teams to make their own decisions and freeing up your time.
Data from E&Y shows without purpose, businesses':
Grow 3 times slower
Have 30% fewer innovations
Have 40% higher staff turnover
Getting clear on your purpose or 'just cause' is problematic. Aligning the business with that is harder still. We understand that communicating a vision in a way that inspires others to be their best is no easy task, but it's worth it.
Discovering and articulating the real purpose of your business is king – and the Thryvving Cultures Program will help you to do just that.
You'll find out why you and your teams are willing to go beyond, and develop a purpose and culture where you are all pulling in the same direction.
It's not your tech, it's not your funding, It's not even your "first in the world idea", brand of offering that's your differentiator – it's collaboration that's the number one competitive advantage – not just because it's powerful, but because it's as rare as hocking horse shit!
Our founder's mentor, Jim Tamm, Author of Radical Collaboration writes: "When it comes to performance, collaboration is key".
Creating an attention to results and a collaborative way of working throughout the organization can make all the difference to the performance of your team and in turn your business.
"The single biggest thing you can do to impact on collaboration is to reduce defensiveness."
As part of our program, you'll learn how to build 'vulnerability trust', where your teams are able to say, "I don't know", "I need help", or "I've made a mistake" without any fear.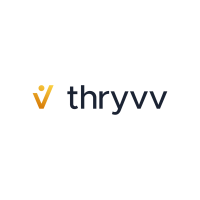 To flourish in collaboration, doing the hard and soft stuff while hitting your numbers - to have fun in achieving prosperity and growth.
We have lived the pain, experienced the pressure and have a need to perform.
We know and fully understand your challenges and have walked in your shoes, and thats rare.
Bringing a combined 135+ years of blue chip stories and ideas together to create an environment of enjoyable challenge, build quick credibility and move into sustainable action, we enable your organization to flourish, feel human and provide the results required to have the impact that you want on your world.
For the things we have to learn before we can do them, we learn by doing them.
With so much experience as senior executives for large multinational
corporations, there really aren't that many of us out there.
We're also expert
facilitators and coaches that have all walked in your shoes.
We have each spent a year training to create and deliver experiential workshops, and delivered hundreds in multiple industries, online and in person across 6 continents.
This is not your standard "training" – designing these experiences to create psychological safety that allows teams to go where they never thought they could.
Coaching is the art of deep listening, becoming present to what's happening in the room for an individual, to help them to figure out where they're currently at, and what they want to change. 
It is one of the most powerful tools in our armory.
Our coaching and mentoring with thryvv has been one of the most impactful investments we have ever made. Damian and the team are highly skilled business coaches. By combining their wealth of professional experience with a true passion for their craft, they have created a powerful, holistic and insightful style that is transforming our people and securing a more successful future for our organization. Under their mentorship we have broken down countless barriers, have built the strength to make hard decisions and have tough conversations, and have gained the insight to see our full potential and aim beyond it. We have the tools to solve problems we couldn't see past and the intuition to embrace the gift hidden in every step. thryvv will change your life.
When I first met Damian I was feeling a little lost; knowing that I wanted to keep progressing and moving forwards in my career, but not really knowing how or where to start, and knowing that my lack of confidence in certain situations was really holding me back from achieving more. Damian was easy to build a relationship with quickly, helping me feel comfortable sharing my thoughts, and never afraid to ask the questions that you sometimes shy away from asking yourself. Damian was great at identifying tasks to challenge me, and advising on further reading to support our focus areas. Something that sounds simple (but isn't simple for so many of us!), Damian helped me to recognise the achievements that I am already making on a day to day basis, and by encouraging me to focus on this, has really helped to boost my confidence. 6 months later, I have a clear understanding of how I can keep moving forwards by focusing on a much bigger picture than the day to day challenges; one that I have control over. And that makes me feel very empowered.
thryvv helped me make the transition into a more comfortable and authentic leader. I felt supported, listened to and understood. With new insights I want to keep on shaping my professional career.
Leadership coaching with thryvv is so much more than I expected it to be. Through focusing on the present moment of the conversations the coaching relationship itself becomes a big part of the story that makes growth and change happen. It is transformative but also real, personalised, 'for keeps'. Damian the founder of thryvv knows so much and shares that knowledge intuitively within a wonderfully supportive environment.
thryvv helped me set clear goals and milestones. I was able to achieve these in a span of only 4 months. I even received specific feedback from senior leaders, and colleagues from wider teams, of over achieving my objectives with Damian (the founder), impacting concretely on my career progression. I feel proud in how I have evolved in the journey with Damian's support.
Damian possesses a sense of openness that in turn helps others open up. Not only is he completely non- judgmental but he is being honest and open about his own experiences and his own path, setting the example of how to let go. Yet he can bring you gently back to track by being truly present. You will have one hour to yourself with someone dedicated to YOU. It is obvious that he is giving his 100% during sessions and his sole goal is to make you move forward. You will feel seen and heard and understood but by someone who wants to see you grow and is not afraid to challenge you or let you sit in your emotional comfort zone.
Damian and myself met by accident but consider this very lucky based on coaching journey and experience received by that single moment. From the off set, our goals were clear on how Damian educated, advised, coached me through an interesting period of working career and life. Not only did Damian deliver on what was agreed but he went over and above in the several different situations. He tested me, he teased me but there was also a method in his madness which provided great insight from the other angle. I have connected with a great chap who will continue to be on my network for coming years.

Tell us about your organization's priorities and the cultural or leadership challenges that you are currently facing.
for all our latest free learning and development tools, information and newsletters.